I spy with my little eye …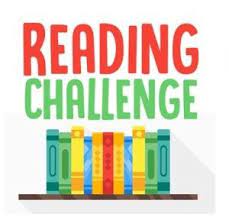 Our first reading week challenge has arrived.  Around Thorne, hidden in the windows of  shops, hairdressers and local businesses, you will find 20 children's book covers.  On each book cover you will spot a number.  Over the next week I wonder how many you will find.  When you spot one, record the title and the number.  To take part in the challenge you will need to record the title of any that you find next to the correct number on the google form below.  Don't worry if you can't find them all.  There will be a small prize for everyone who takes part even if you only submit one or two!  If you are lucky enough to spot at least 12 then a bigger prize will be waiting for you!  All entries must be submitted by 9am on Friday 21st May.
Over the next week look out on the blog for clues as to where you might find some of the more tricky book covers hidden!  If you spot one and want to send me a photo email to [email protected]
Happy hunting!
Mrs Jackson