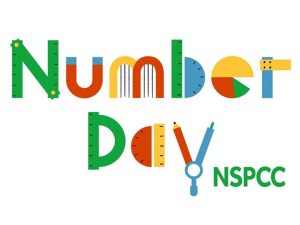 Dear Parents and Carers 
Next week is maths week at Green Top (4th – 7th May).  We will be celebrating maths and to do this we will be doing the following:
Each day you will be informed of a challenge you can complete at home and bring into school or email to

[email protected]

 

Each day there will be a FUN maths challenge on the blog for you to complete as a family at home

Friday is NSPCC Maths day so we will be having a 'maths' dress up day (£1 donation)
Please see the school blog for links to the NSPCC maths day website, ideas for dress up and daily posts next week.
NSPCC website:
https://www.nspcc.org.uk/what-you-can-do/charity-runs-cycles-and-challenges/social-and-special-events/number-day/
Tuesday's challenge is:  Maths‌ ‌is‌ ‌everywhere!‌  ‌Take‌ ‌a‌ ‌photograph‌ ‌of‌ something‌ ‌maths‌ ‌related‌ ‌around‌ ‌our‌ ‌local‌ ‌community.‌  ‌This‌ ‌could‌ ‌be‌ ‌a‌ ‌percentage‌ ‌in‌ ‌a‌ ‌shop‌ ‌sale,‌ ‌a‌ ‌date‌ ‌on‌ ‌a‌ ‌building,‌ ‌a‌ ‌bus‌ ‌timetable‌ ‌or‌ ‌numbers‌ ‌on‌ ‌a‌ ‌traffic‌ ‌sign.‌  ‌Who‌ ‌will‌ ‌be‌ ‌the‌ ‌most‌ ‌creative?‌  ‌Send‌ ‌your‌ ‌photographs‌ ‌to‌ ‌[email protected].  Good Luck!
Last year was a huge success and enjoyed by all – we can't wait to see what next week brings.
Thanks
Mrs K Overson 
Dress up ideas: