Please support us in planning for a provision as requested for a POSSIBLE reopening for your children on 1st June.
We may be apart but we can still have fun with our family and friends!
Just a reminder to complete the parental survey by Monday at 12 noon please to indicate whether your child will be attending school  come the 1st of June. Please complete this even if you wish for your child to stay at home. This will enable school to prepare and plan
Thank you for your support and kindness at this time
Can you save the world?
Some of the staff at Plover School have set a signing challenge for their students an I thought you guys may want to get involved, Thanks to Miss Blackham for sharing this with me.
How many of these words can you spell using the BSL signs for the letters of the alphabet?
Here's a youtube clip to get you started. There will be 4 prizes available for the most impressive attempts. (one per phase if there are enough entries)
Winners will be announced on Monday 18th May.
#betterworldday!
Here are two stories about the Coronavirus.
Hopefully they will help any children who are struggling during these uncertain times.
Click the links below the books to access the stories.
Today is dress up day for our awesome expedition!
Who will you be in our fantasy world today?
In hook week we have seen paleontologists, pirates, mermaids, princesses and dinosaurs!
Don't forget to send in your photos and enjoy week 3 answering your guiding question  'What will we discover in our fantasy worlds?' and much more dinosaur fun!
I can't wait to see what adventure we take this week! Have a great week  everyone.
Today's learning legend turning into a real life paleontologist today. Layla was a real Exploring Eddie today while doing her expedition learning. She looked amazing taking on the role in her own home!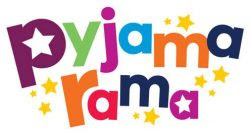 Tomorrow we are celebrating the Book Trust's Pyjamarama Day by asking you to spend the day in your pyjamas! 
Look out on your google classroom  and blog for anything special your class teacher may have planned.
Please send in photos of you sharing bedtime stories, enjoying a love of reading and most importantly having fun in your pyjamas!
We will celebrate this on our social media on Friday 1st May.